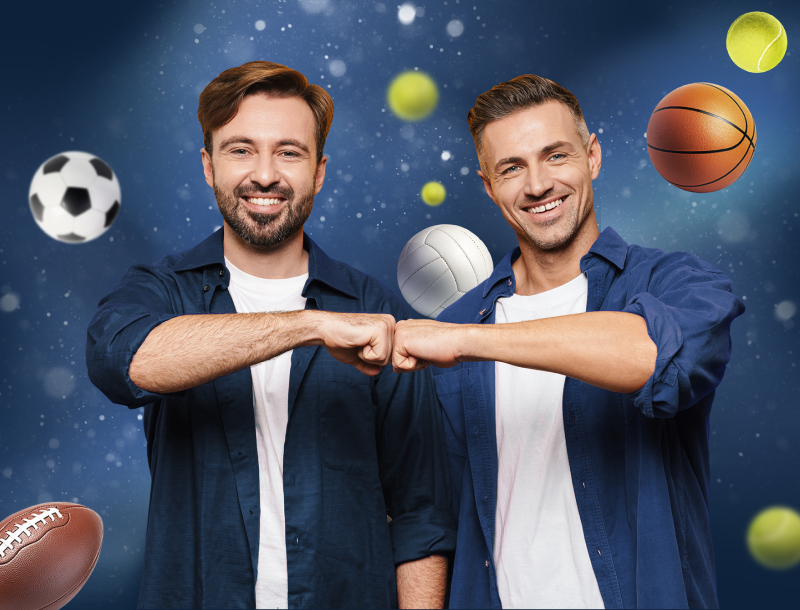 INVITE FRIENDS
Copy-betting is even better with friends.
Share your CopyBet experience and get £300 and even more!
How it works
1
Get the link
Find your unique referral link in the Client's Profile and send it to your friends.

2
Receive £100
Receive a hundred pounds for the first three verified friends.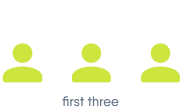 3
Keep getting £10
Keep getting £10 for each new friend after the first three.

Best Tipsters
Top Tipsters with proven results are featured in our Rating based on their profitability
Detailed stats
We collect and organize data, which is not usually provided by other bookmakers – detailed statistics on your bets in percentage
Tipsters' insights
Following Pro Tipsters, you can analyse their strategies and create your own approach to betting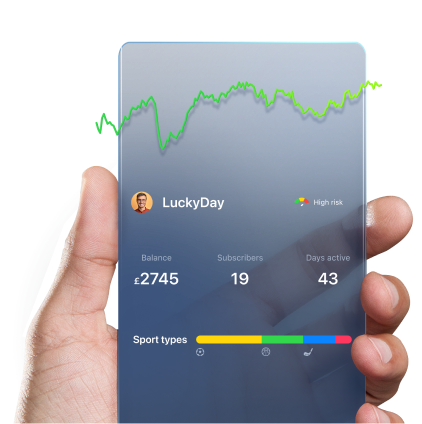 2 ways to spend your bonus money
Pay the subscription price
Bonus funds can cover Tipsters' subscription fees
Transfer bonus to Sportsbook
You can also transfer bonus funds to your Sportsbook account and even withdraw them as soon as the bonus requirements are fulfilled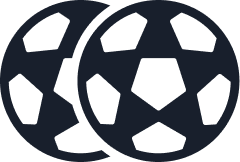 Do you want real money instead of bonuses?
Join our Affiliate program and receive a percentage of the betting volume